Thank you for visiting my webpage! My hobby and passion over the past 30 plus years is studying and testing cold hardy cactus, succulents, and drought hardy perennials for use in the arid regions of the Intermountain West. Initially, my motivation was prompted by the lack of availability and knowledge of these kinds of plants at the local nurseries when attempting to convert my grass covered, water gobbling, landscape into a water wise xeric garden. It's truly amazing the diversity of plant life that has adapted to hot,cold, arid conditions to which are almost unheard of in the public realm outside of the traditional boundries of the Desert Southwest. It is my goal to help educate the public at large the true potential and real beauty of cold desert xeric landscaping as well as make available those plants through garden cultivated seedlings, cuttings or seeds which I've tested and succeeded with over the years. Much of this is still a work in progress and I wish to thank everyone for their support and incredibly positive feedback.

My private nursery is an on-line business only, so in person visits are by appointment only. Call, text, or email me ( best )  to schedule your appointment in advance.

Thanks again for visiting!

Kreg Hines

Cold hardy cactus, succulents, and perennials for the rock gardening enthusiast.

1962 North Sparkling Place

Meridian, Idaho 83646

( 208 ) - 884-1251 ( voice mail )

email: geodesert@yahoo.com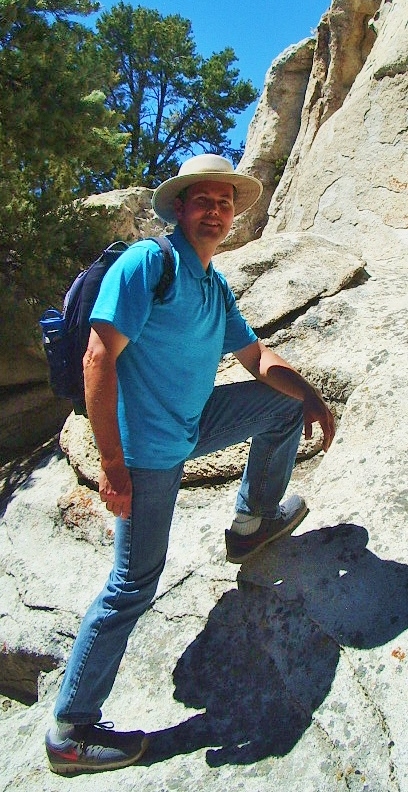 Home Page last updated 3/27

- Now shipping!

- New seed buying options now on cactus & succulent pages.

- Flickr photo gallery link to the latest uploaded garden & habitat photo's
here.
-  If your interested in pre-ordering, to be shipped later, please contact via email and I can reserve those plants for you.

- For large orders, also contact me via email ahead to confirm availability. I offer a 5% discount on orders over $200 and a 10% discount on orders of $500 or more.